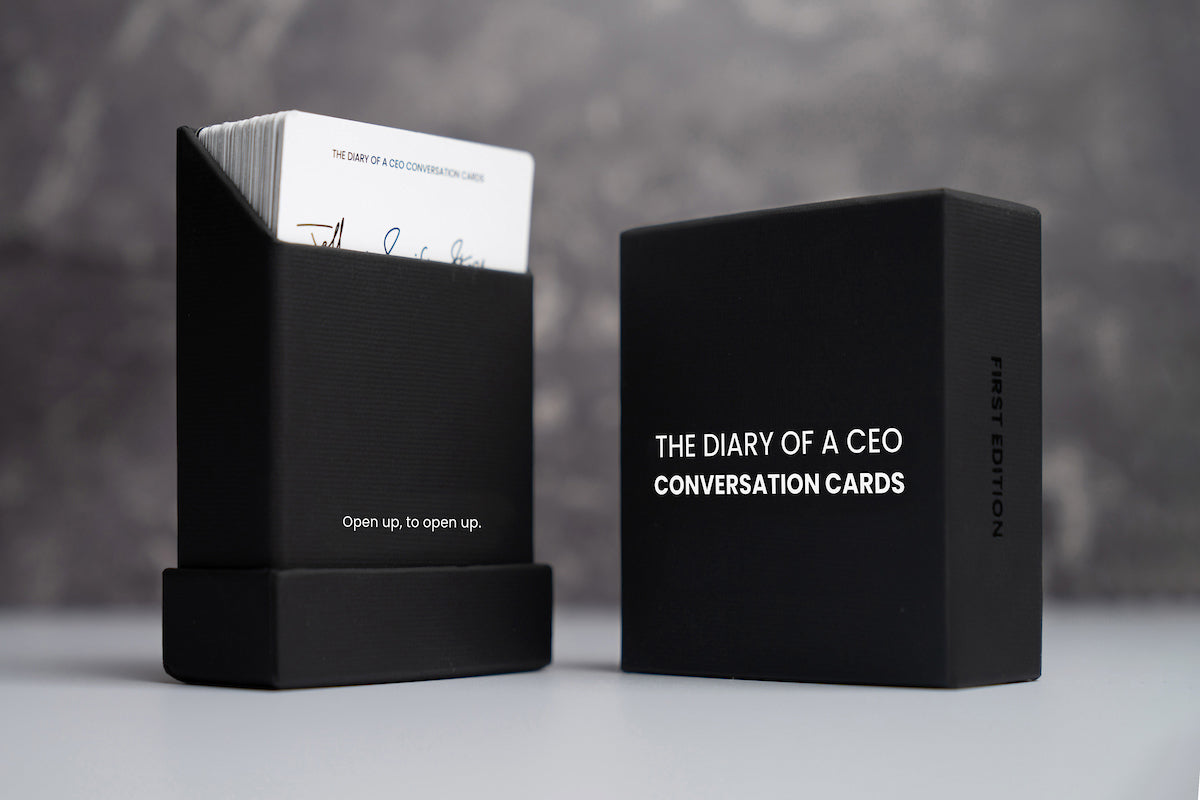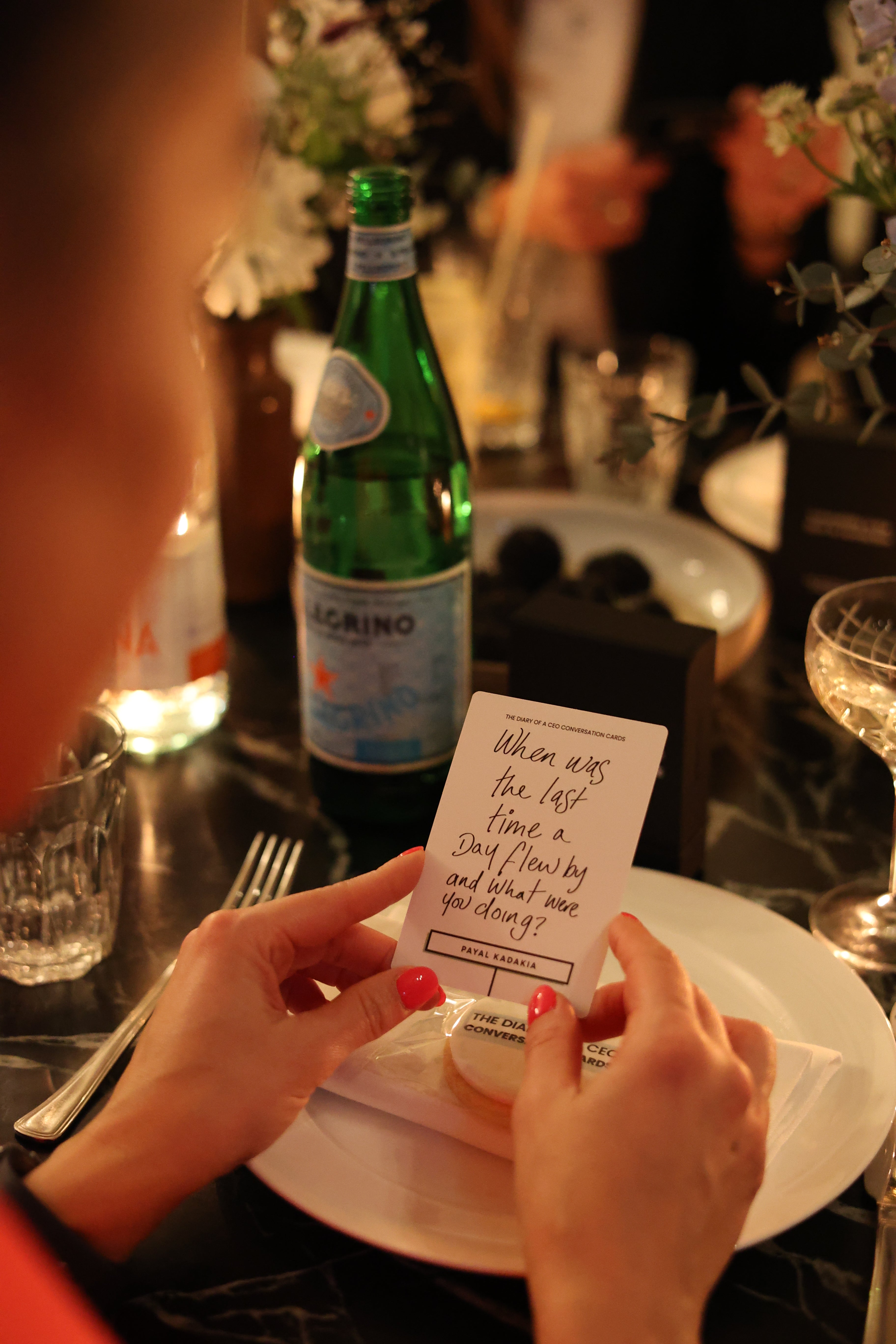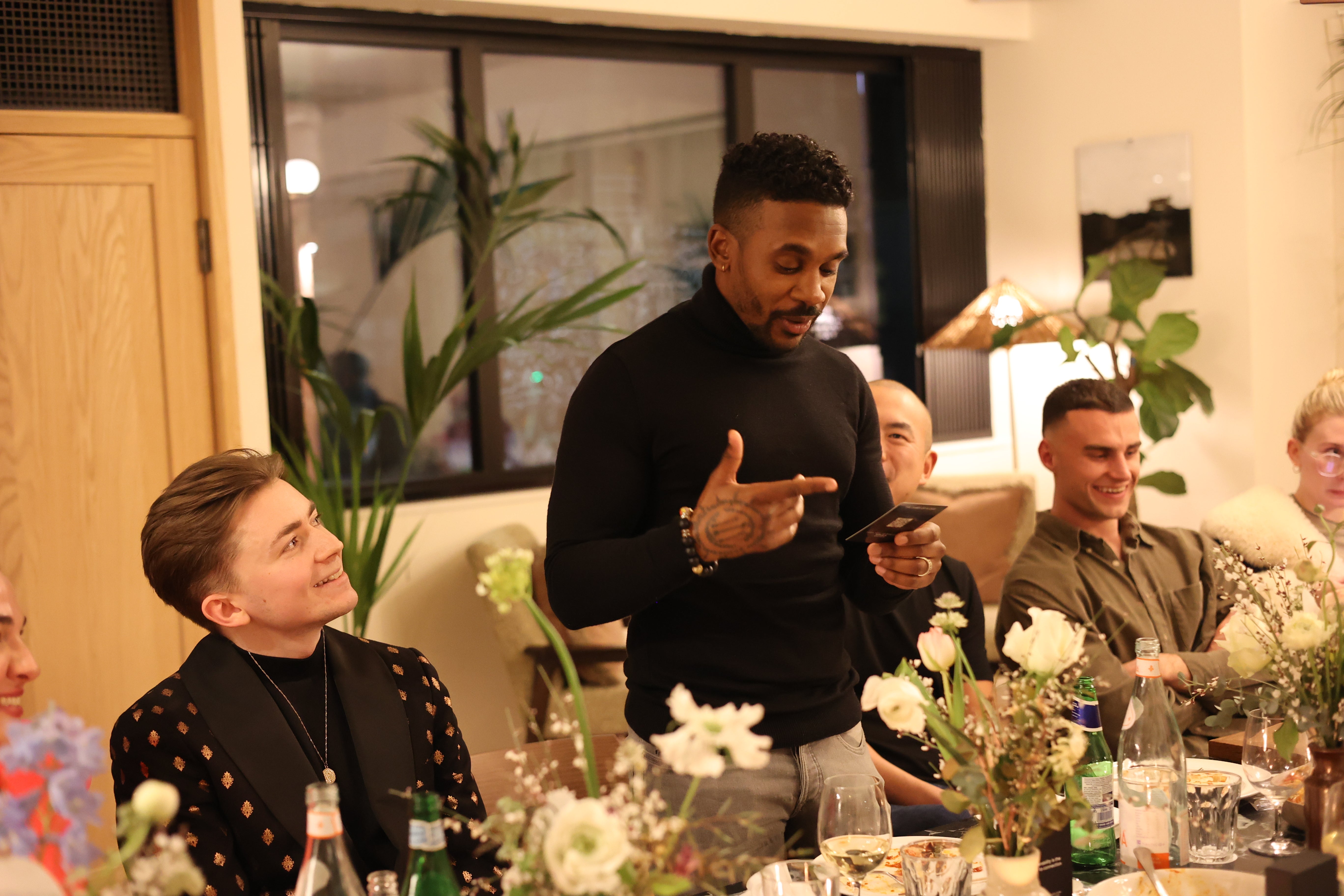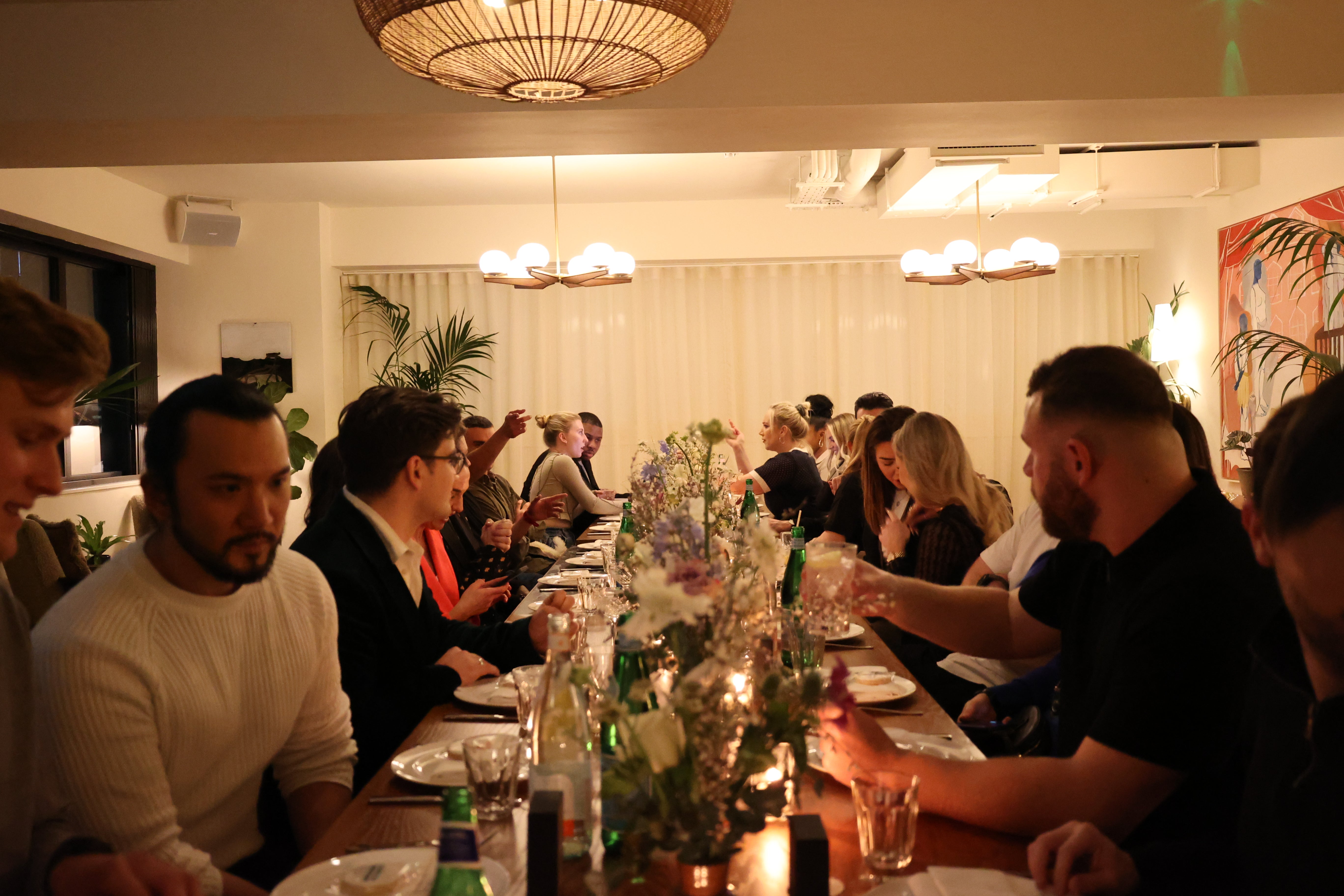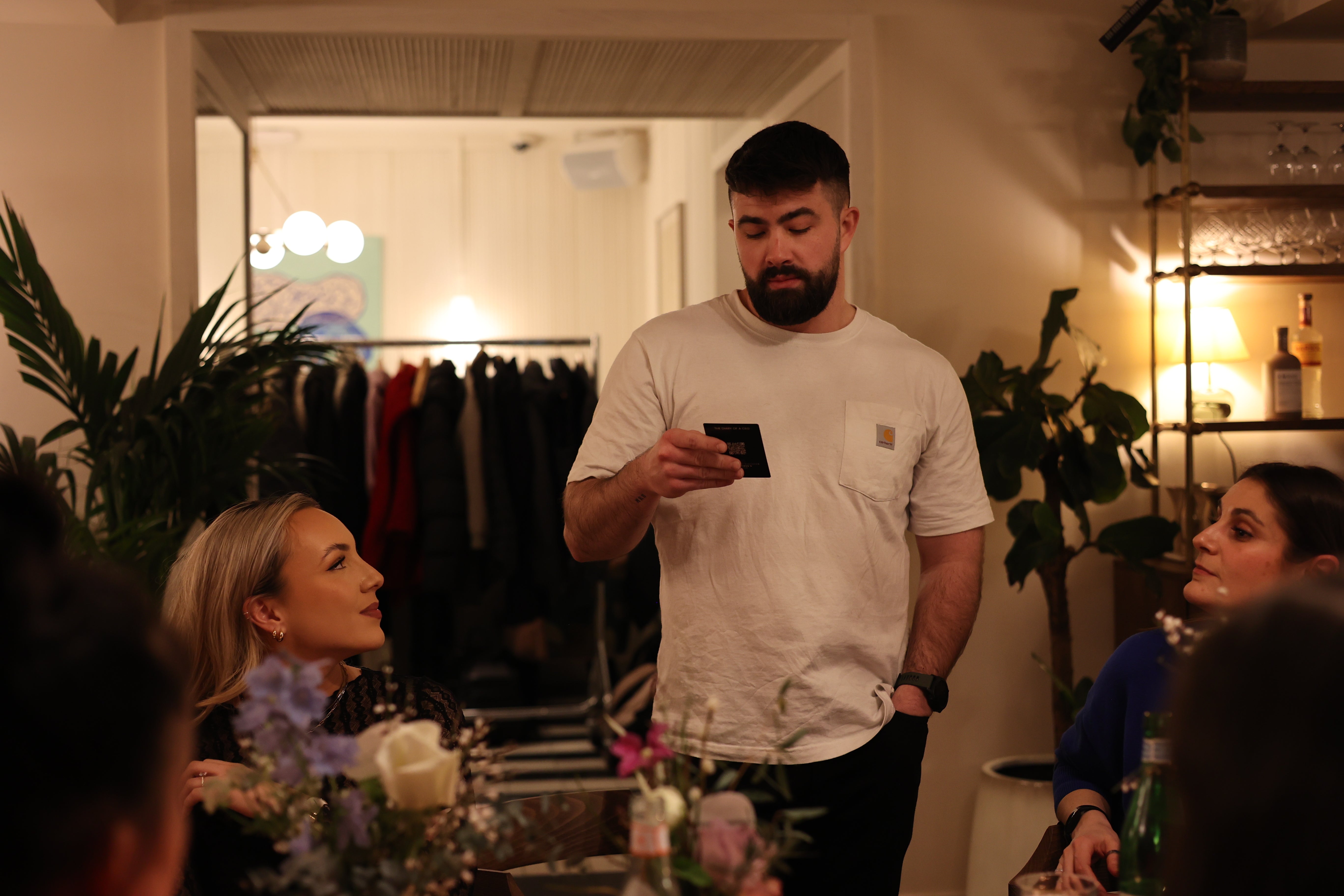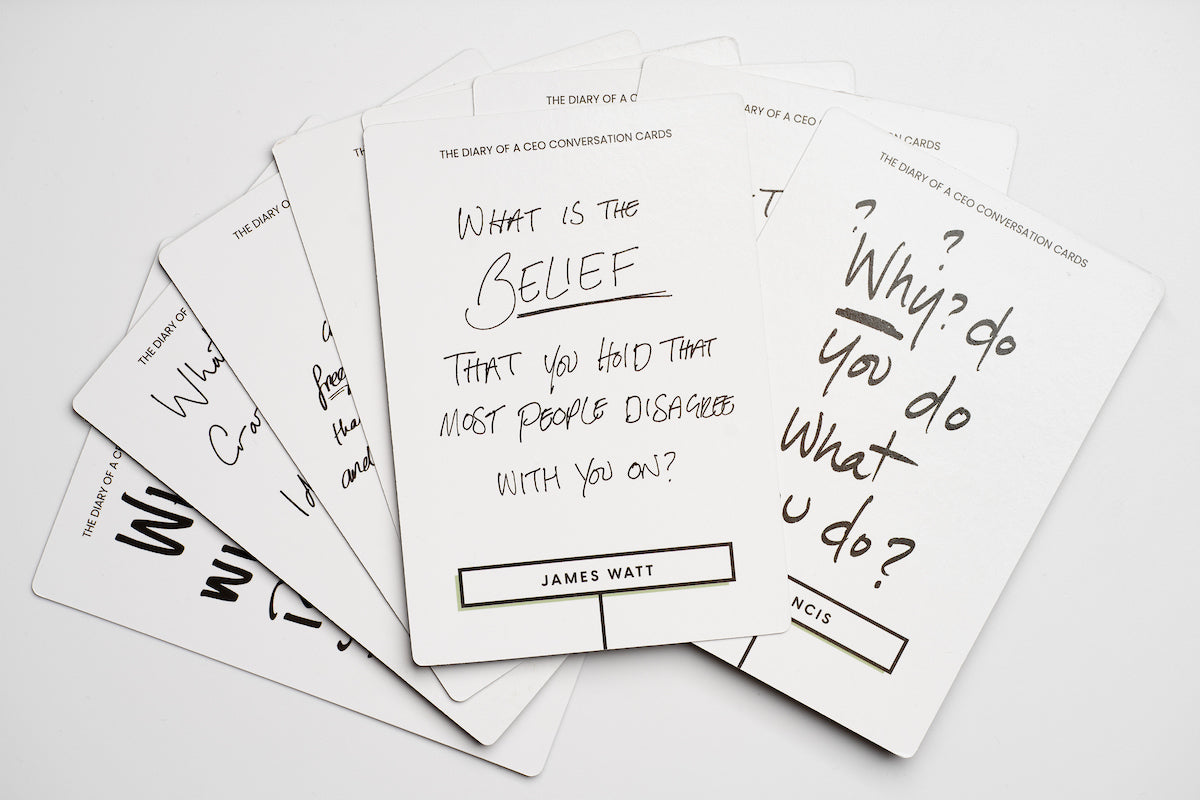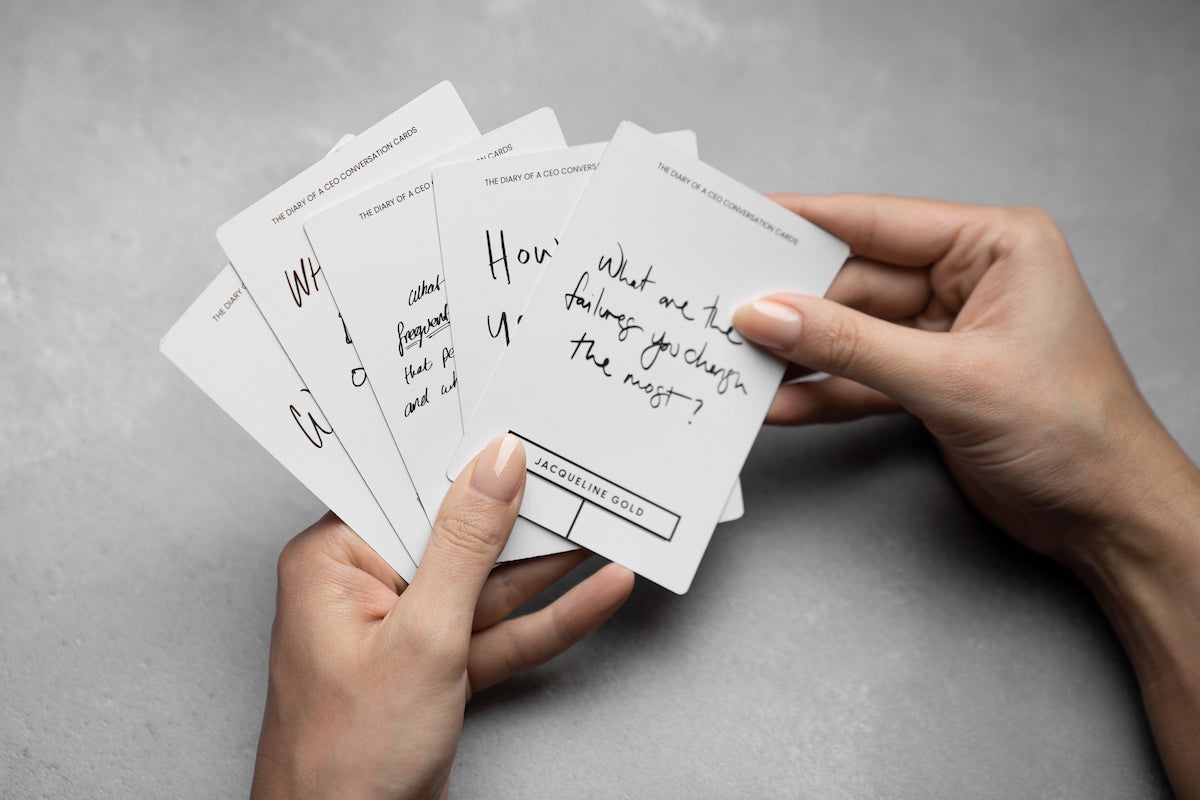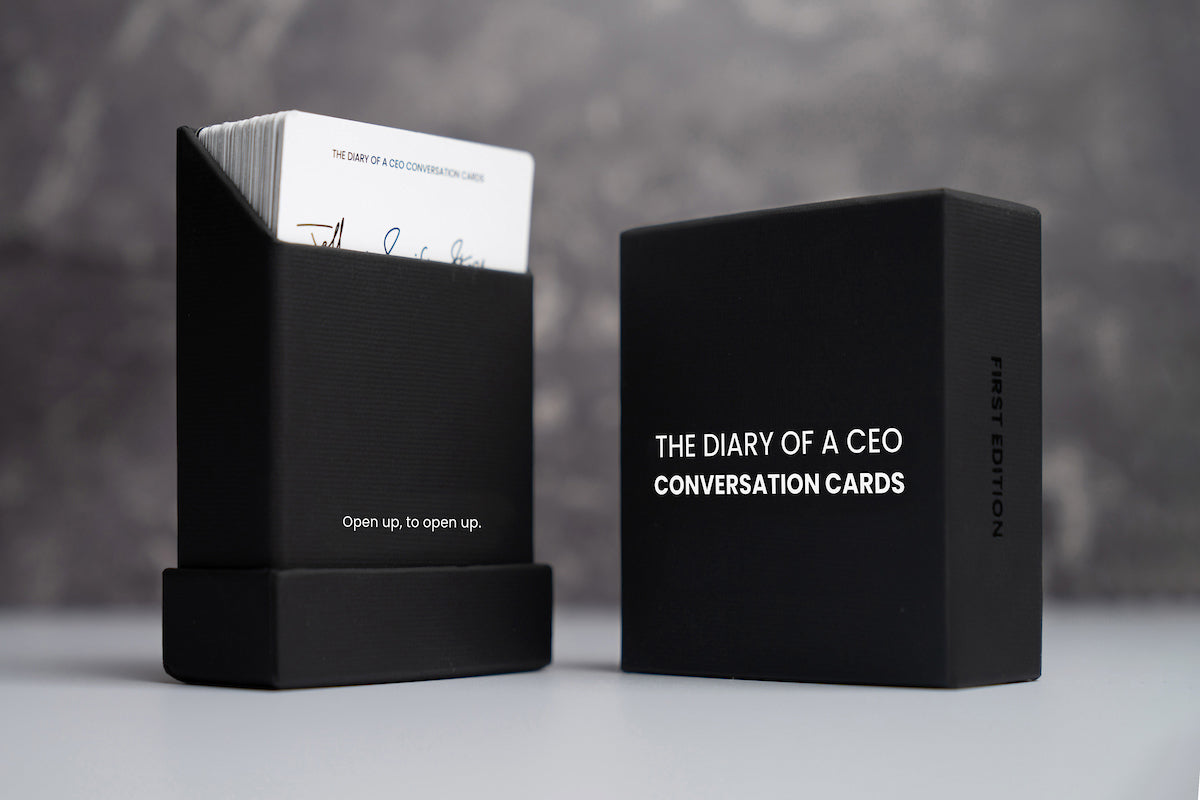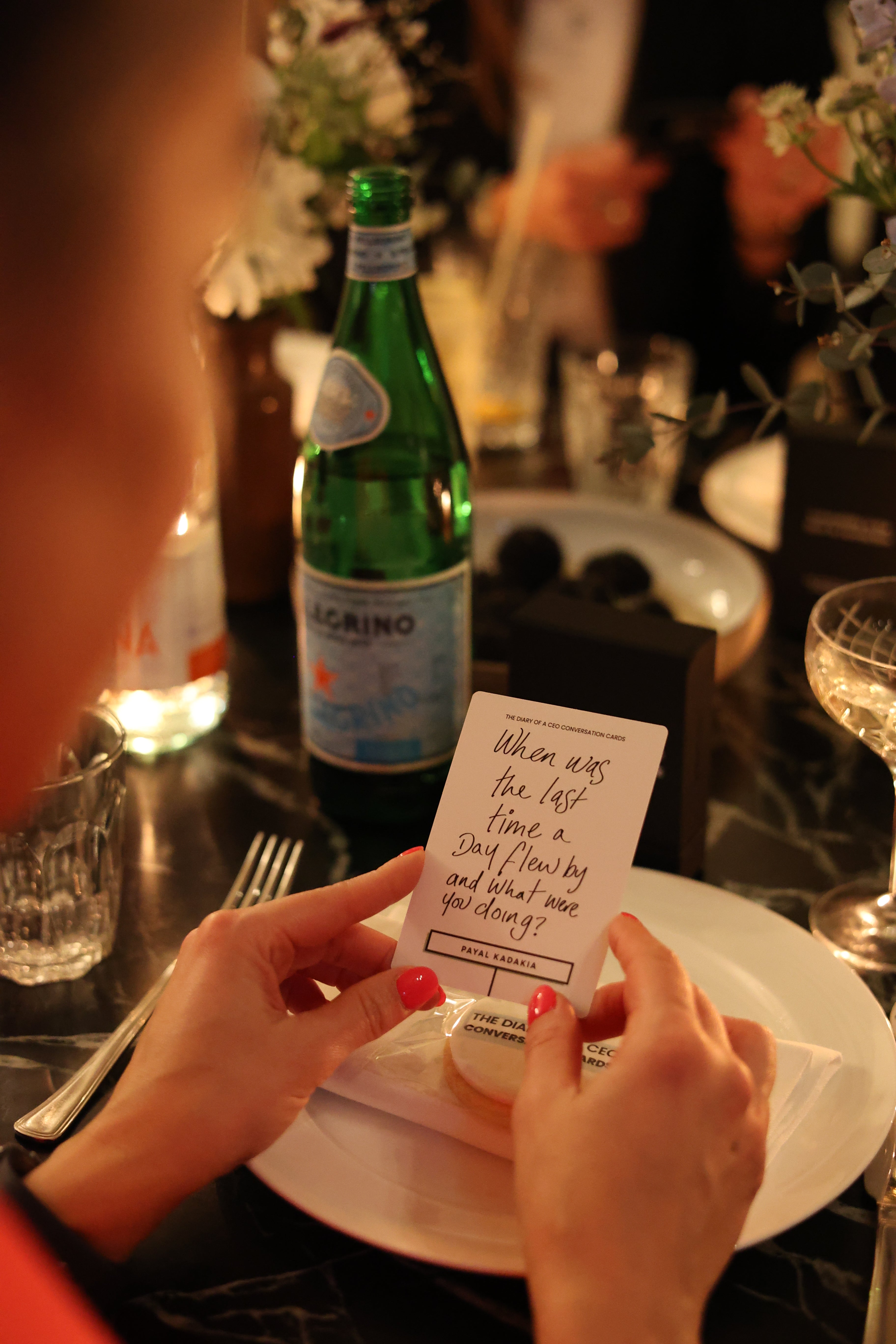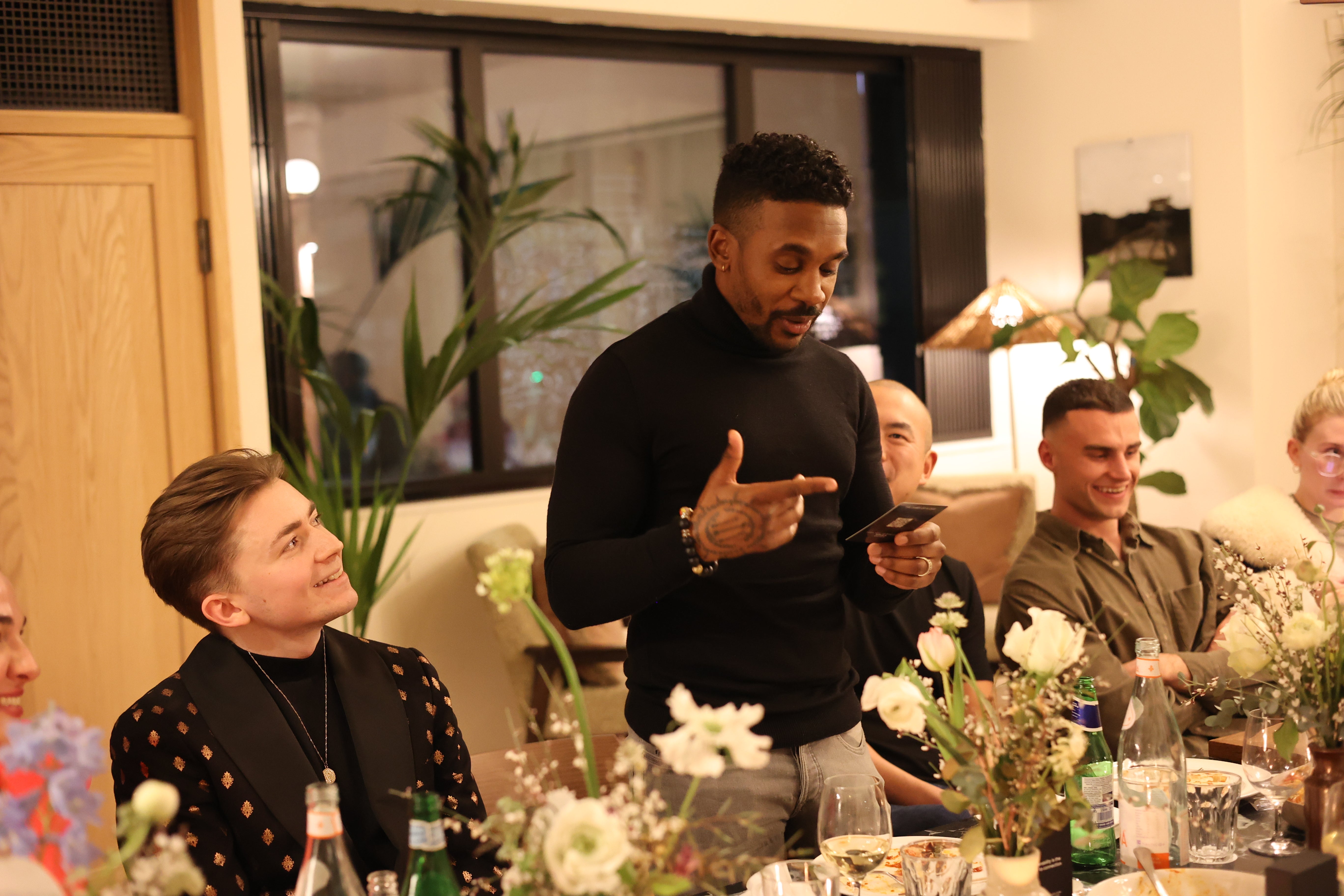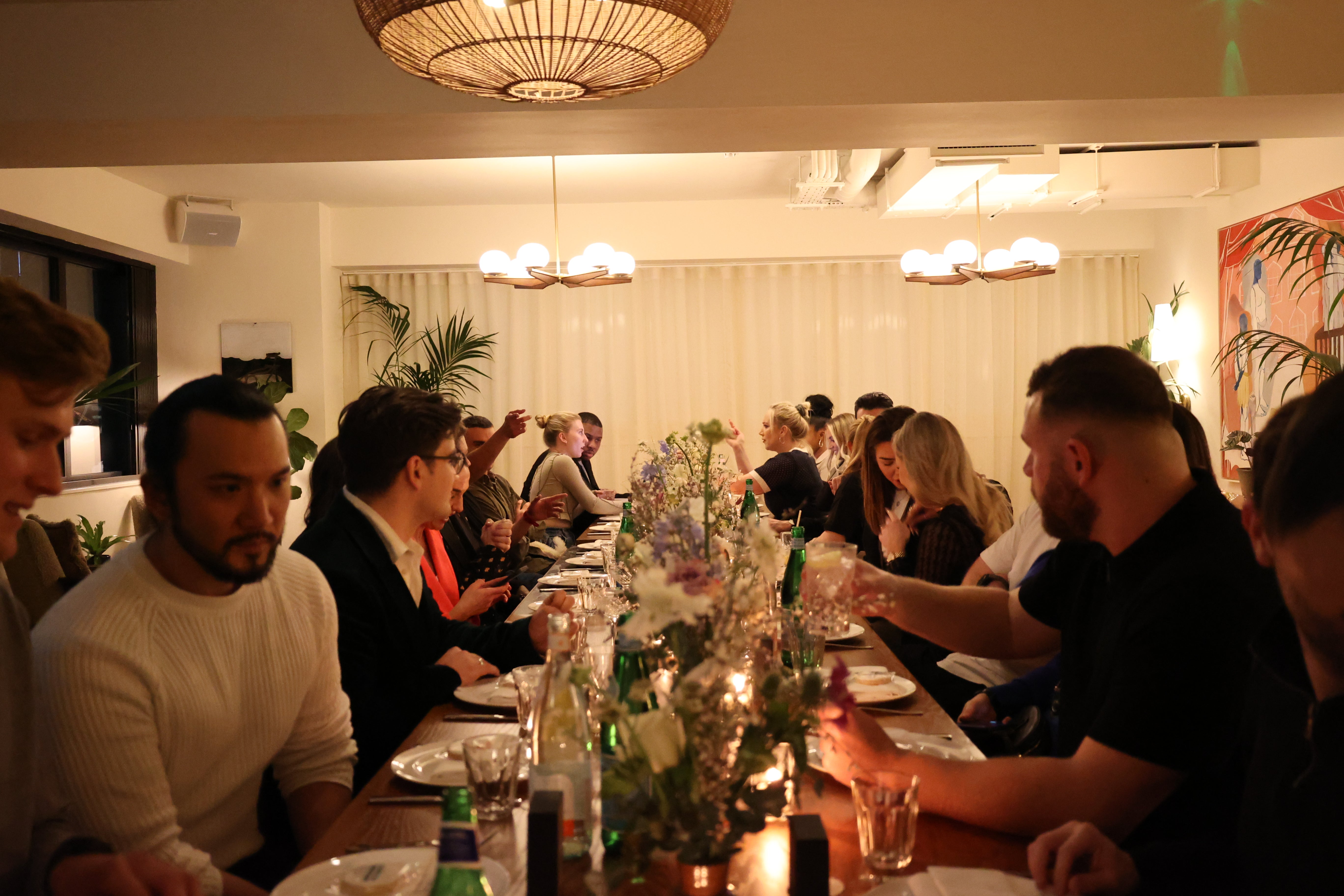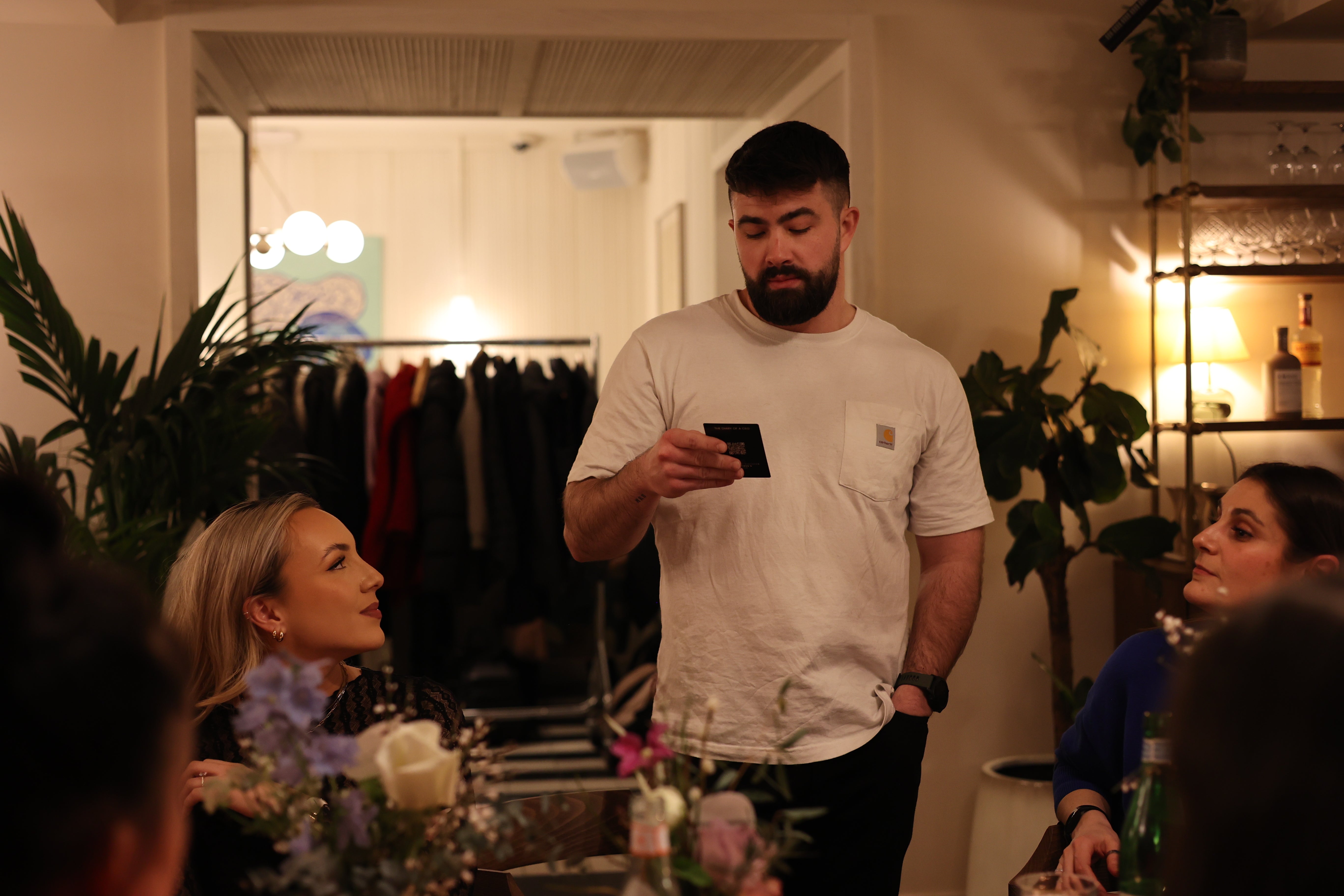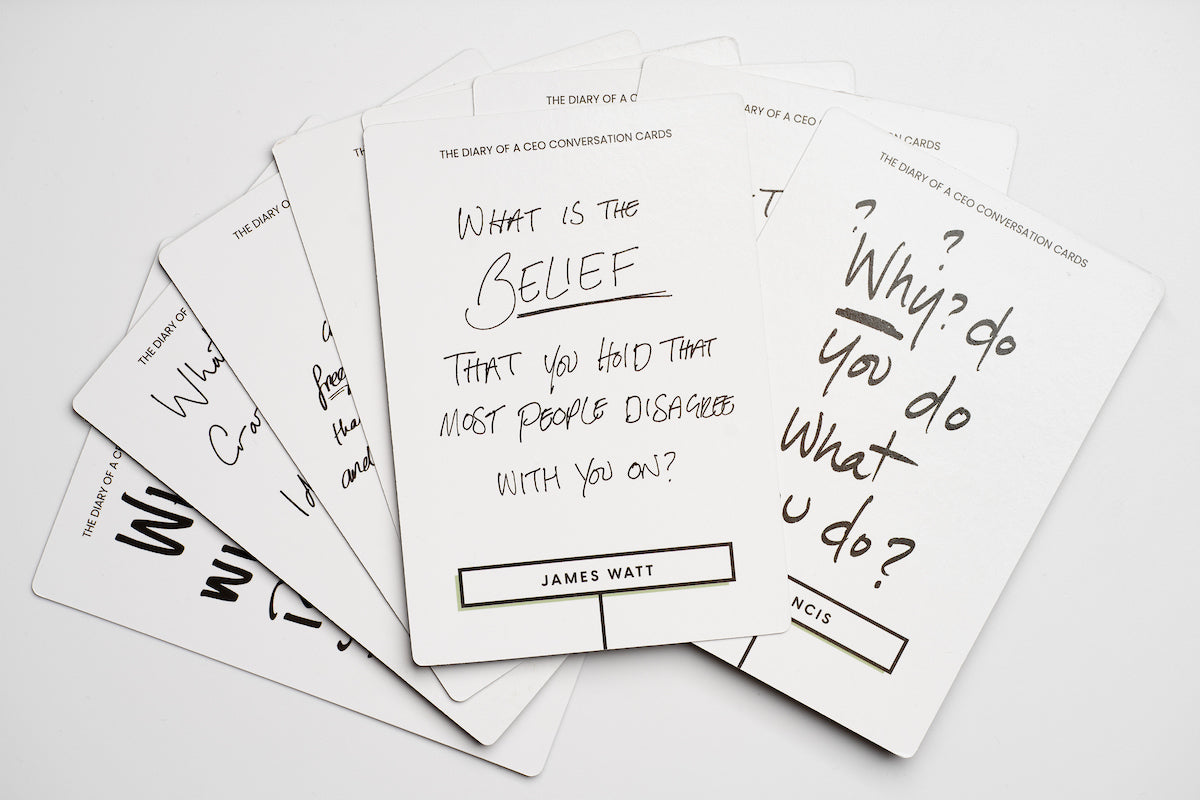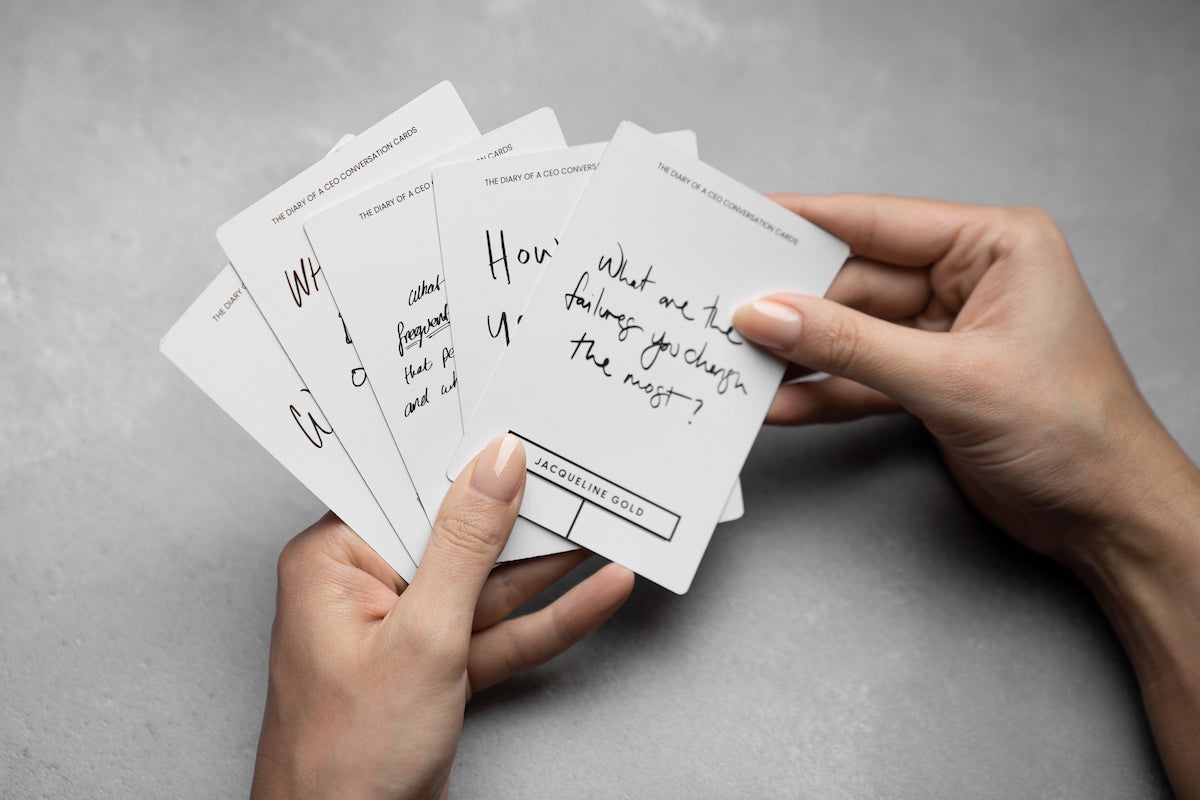 Sold Out
by subscribing you agree to The Diary's Privacy Policy.
Ready to never experience small talk again ? The original 52 pack of The Conversation Cards derived from The Diary Of A CEO podcast consisting of thought-provoking questions to inspire meaningful conversations in any setting.
With questions written by people who have defined culture, achieved greatness and created stories worth studying, the cards are designed to stimulate raw, honest and unfiltered conversation like you've never known before.
Each question is derived from the tradition on The Diary of a CEO podcast where each guest answers a question the previous guest has written for them completely anonymously. You can also scan the QR code on the back to watch the guests' answer from the very episode it was asked.
They're designed to be used however you please. Whether as solo journaling prompts to get to know yourself better, with friends or family at a dinner party, on a date night, or even with strangers - the possibilities are endless.
The deck also includes a blank card for you to write your very own question to keep the conversations flowing. Share your questions on social media and tag me @steven, I'll be picking my favourite questions to ask on The Diary Of A CEO podcast.
For international orders additional local import charges may be applied. Please check in advance to avoid any surprises
FAQs
Let us know how we can help!
Join The Community Of Personal Growers
Become part of the DOAC community and receive exclusive updates, news and offers . We won't email you often, but when we do, know that you'll want to be quick!!
by subscribing you agree to The Diary's Privacy Policy.